At Home with Sylvia Roberts
Sylvia Roberts started her exercise career as a professional ballet dancer, working with the Royal New Zealand Ballet, and Singapore's premier dance company – Singapore Dance Theatre. Beginning her pilates study in 1994, Sylvia brings over twenty years of experience in training and performing to her classes! She creates fun, innovative classes, with a focus on promoting alignment, balance and strength.
Sylvia trains everyone from professional athletes, to complete beginners with her business 'VIE Pilates', and commits herself to helping every client achieve their goals. Sylvia's clients include Elsa Pataky, and Margot Robbie. Her enthusiasm and radient energy makes her a true Homebodii Soul, so we asked her to share her pearls of wisdom for pilates veterans and absolute beginners alike!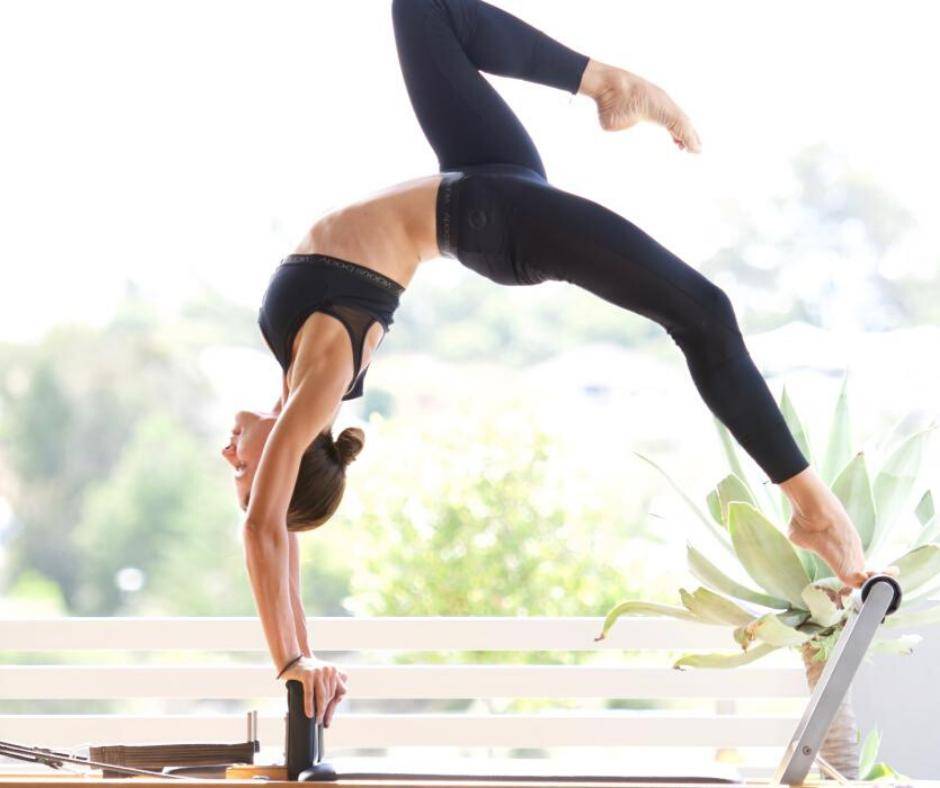 Quickfire get to know you!
When you need your morning fix… do you prefer coffee or tea?
Coffee definitely comes first in the morning!!!
Cozy with a cuppa or a run by the beach… are you a winter girl or summer baby?
I would usually say Summer but after the heat of last Summer on the Gold Coast I'm looking forward to winter!!
What's your go-to colour palette?
Probably a white t shirt and some kind of denim
Sunrises or starry nights… are you an early riser or a night owl?
I'm forced into being an early riser with young kids..
Your expertise and experience is so inspiring, we'd love to ask you a few questions about pilates and how everyone can get involved!
We've all found ourselves needing our best bikini body a week before summer, what are your top tips to toning our bodies quickly?
In my opinion the best thing you can do to tone up your body quickly is to clean up your diet and be consistent with exercise.
Getting results is what it's all about…what have you found your clients get the best results from?
My clients get the best results from committing to their training as well as putting in a focused effort during each session - this is how you will see change in your body!
Exercise is so much more fun when we love what we're doing! What are your top 3 favourite pilates exercises?
My three favourite Pilates exercises would have to be
A - The Pilates hundred (a mat exercise that will warm up the entire body)
B - All of the rolling mat exercises and ones that included spinal rotation
C - Side overs on the Pilates Reformer (a great oblique exercise )
Beginners in the house! What are your suggestions to beginners starting their pilates journey?
My advice for beginners is to simply start the journey! Trust and enjoy the process and you will soon see the benefits of what Pilates can do for your body and mind.
With our current WFH lives, what are the pilates essentials we need to get started in our homes?
The best part about Pilates is that you don't need any equipment to get a great workout. In fact, body weight exercises can be the most challenging of all!
It was such a pleasure chatting with Sylvia about her experience and top tips, and you can check out more about her work in our Home Body Soul Series Livestream, or through her studio - 'VIE Pilates', which is based in Varsity Lakes, right here on the Gold Coast!